Summer is upon us and that means swimsuit season, right? Well for as long as I can remember I've loved a good ole one piece. Except for that the only one pieces that were made when I was in junior high were either speedo or nike, and well let's just say I wasn't really a competitive swimmer. But alas one pieces have made huge strides since the mid 90's and I've got plenty more cute swimsuits to choose from.
So let's begin.
This
Old Navy suit has made it to the very very top of my list. It's really similar to
this
suit from Jcrew that I fell in love with, but couldn't stomach the price. The reviews online all mentioned having issues with side boob, so I ordered up one size, and it works great! At this price it is a MUST BUY!!!
*Update: Between the time that I wrote this and posted it alot of sizes have sold out! So I'll have to work on being more timely for next time.
My second suit is from J.crew. J.crew has been my staple for one piece swimsuits since college. They are really great. Normally I would scroll right past
this
next suit, but I saw it while reading this
blog
, and it looked so much better than J.crew's online pictures. Bonus that it's marked down for memorial weekend! And they are really great with free shipping and free returns on all swimsuits.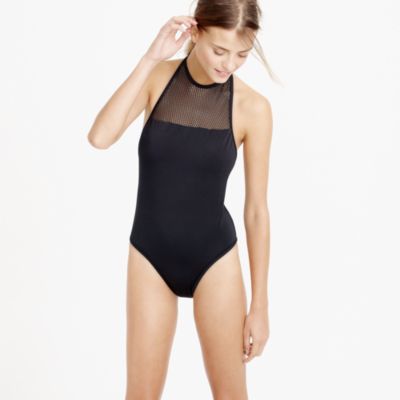 And lastly
this
suit from Anthropologie. If money were no object I'd love to try this suit. It looks super flattering and I love the high neck line. Knowing that everything will stay in place while you have a baby on your hip tugging at you is a big plus if you know what I mean.